Submitted by

laddmm

on Tue, 2013-12-17 11:49
The Walter Havighurst Special Collections staff is pleased to announce the latest additions to the Myaamia Collection Online, eight original land grants from 1823 and 1843 to the Miami Tribe by Presidents Monroe and Tyler and Lafontaine's 1846 addition to the town of Huntington, Indiana.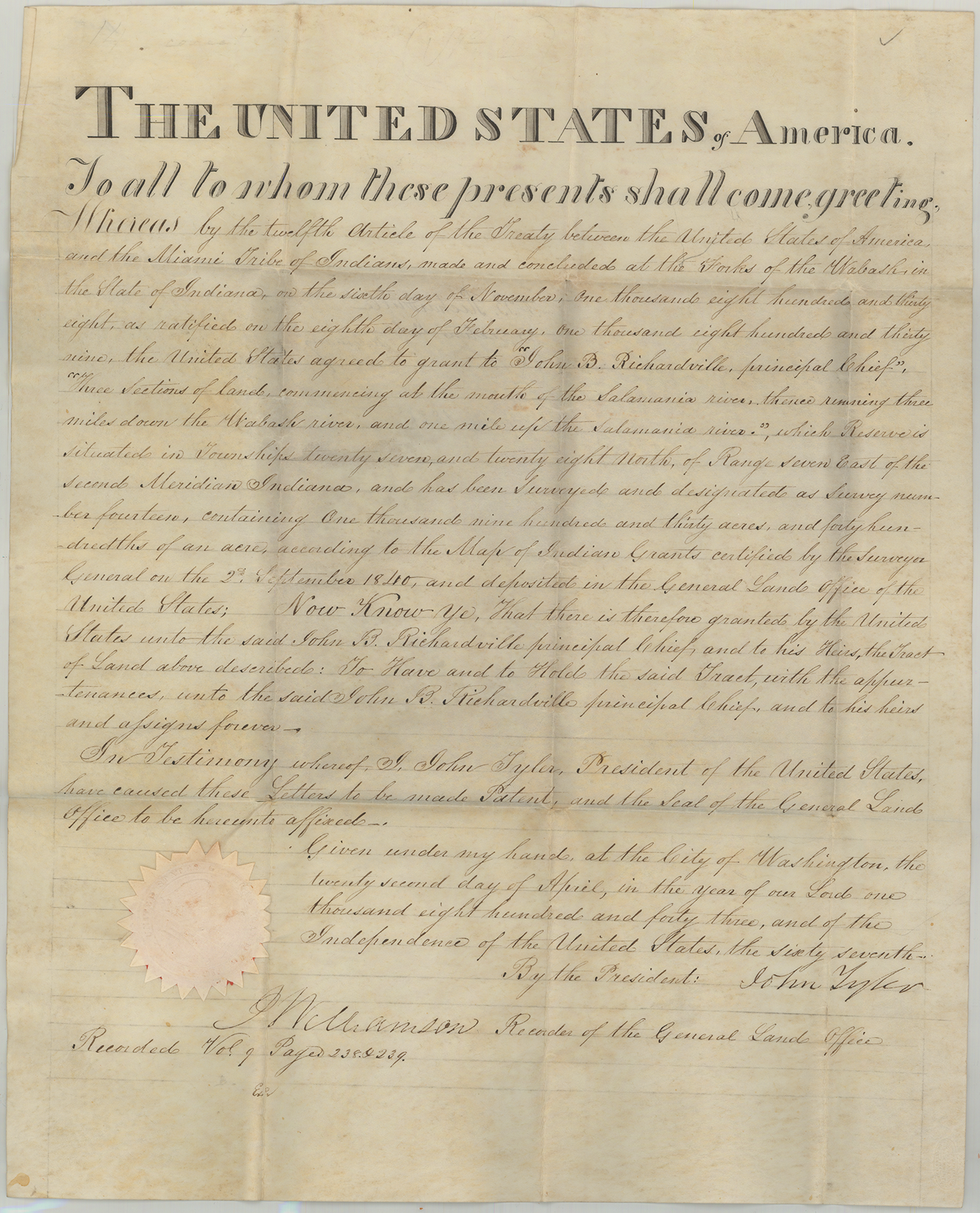 The land grants were also featured in an Associated Press story on Sunday, December 15th, and the story can be found in news sources across the country! As with the original annuity rolls in the Myaamia Collection Online, each land grant is accompanied by a transcription. We invite you all to explore these fascinating historical documents.