Beginning in 2014, we are working to preserve not only a record of the materials displayed in our exhibits but also the narrative and story that is built from our collections in each exhibit. With the help of the University Libraries' Emerging Technologies Cluster, we have recreated the 'feel' of each exhibit in a digital storytelling platform modeled on the New York Times' Snow Fall project. These sites present a record of each exhibit in a dynamic, media-rich format.
Please note that these sites are optimized to run in Chrome, Firefox, and Safari. Internet Explorer and other browser users may encounter some difficulties.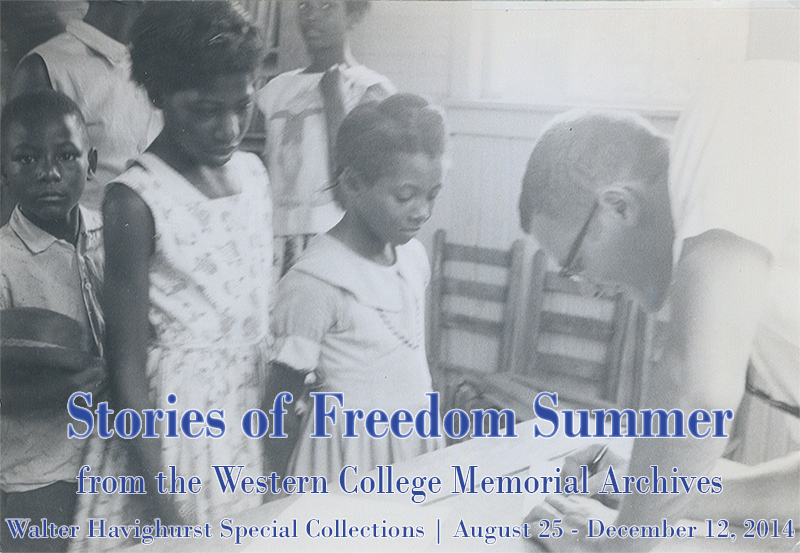 Stories of Freedom Summer: From the Western College Memorial Archives: When the administration of the Western College for Women, now a part of Miami University, opened its campus to civil rights activists in 1964, an estimated 700 young and idealistic college students from across the north arrived in Oxford, Ohio for voter registration training. The exhibit centered around the experiences of three volunteers. The exhibit ran August 25 – December 12, 2014. Learn more about the exhibit here.
---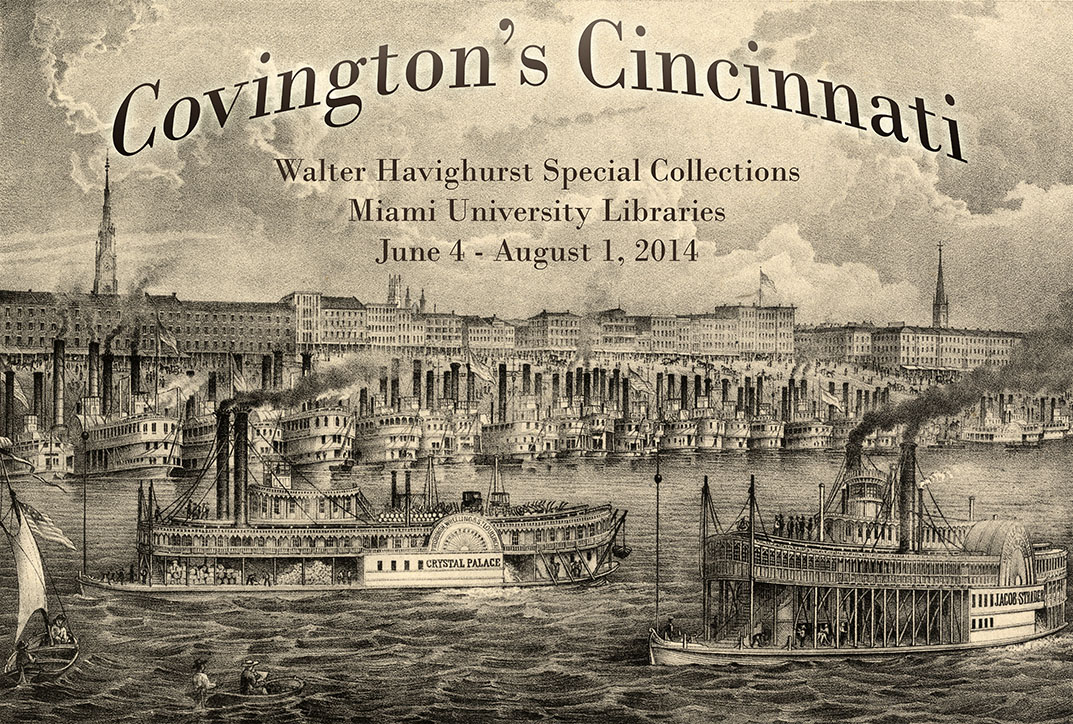 Covington's Cincinnati: Samuel F. Covington was an Indiana native who built a successful career in the crowded Cincinnati insurance industry during the second half of the 1800's. His experiences and those of his family typify the growing middle class that evolved in industrial America. The exhibit ran June 4 – August 1, 2014. Learn more about the exhibit here.
---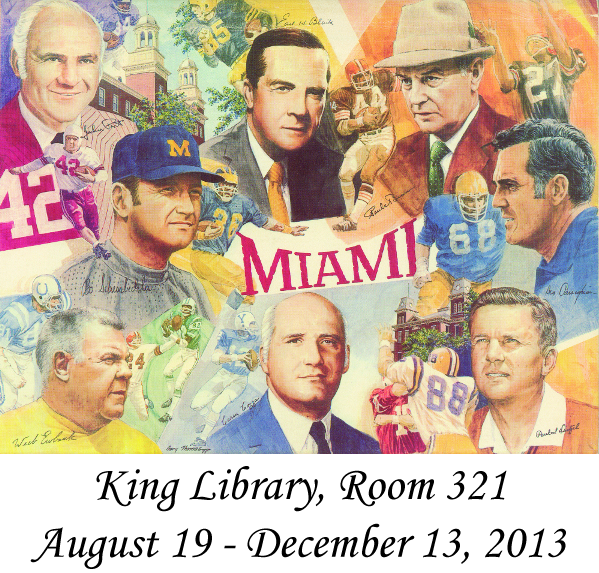 Cradle of Coaches: A Legacy of Excellence: Miami University has a long and proud tradition of producing exceptional coaches. In 1959, Bob Kurz (Class of 1958) coined the term the 'Cradle of Coaches' in reference to the many star football coaches to have passed through Miami University. The exhibit ran August 19 – December 13, 2013. Learn more about the exhibit here.