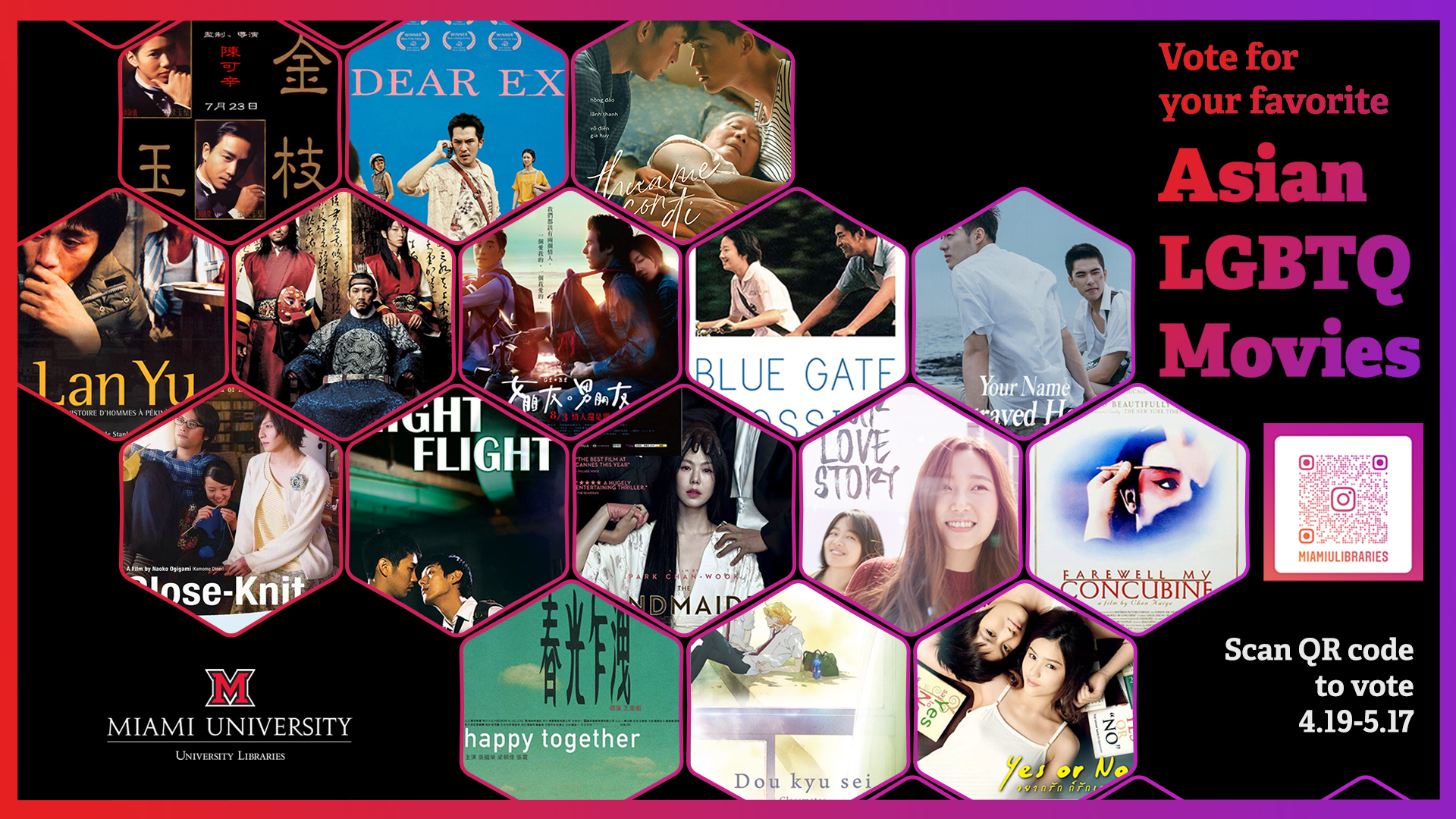 Vote for your favorite Asian LGBTQ Movies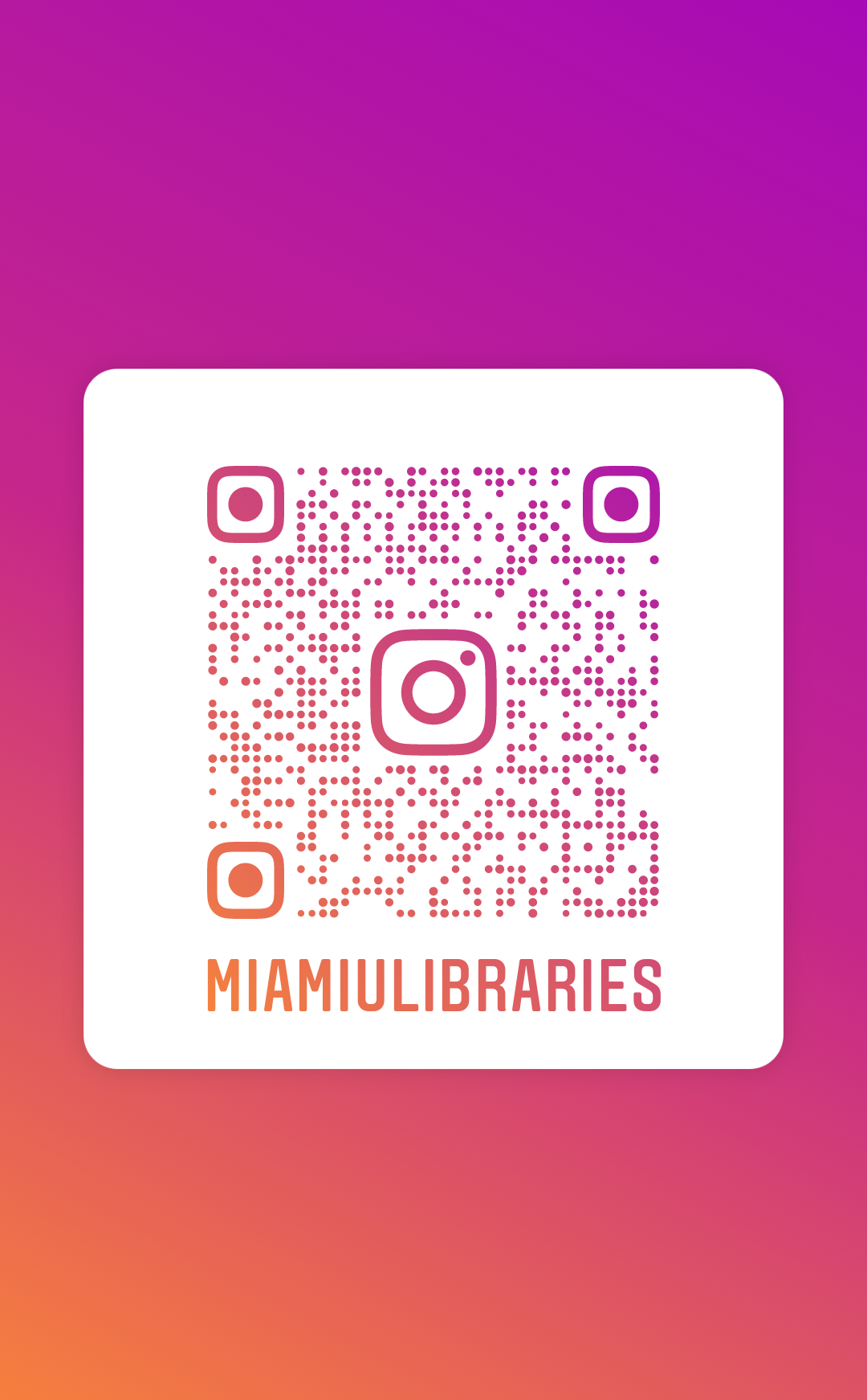 1. Scan the QR code at Instgram (or search MiamiULibraries). Come and vote for your favorite Asian LGBTQ Movies. (4/19 - 5/17)
2. The top four* chosen movies would be screened via Zoom during the Pride month on four Friday nights (6/4, 6/11, 6/18, 6/25). For copyright reasons, the movies are open to Miami students, faculty and staff only.
*If any of the top four chosen movies lacks proper resource(s), then it/they will be replaced by the less popular choice(s).
Asian students constitute over 80 percent of international students in Miami University. Asia is the world's most racially and ethnically diverse continent, with varying cultures and traditions across the region. It is important for the university to cherish the cultural diversity of our Asian students and support the Asian community as part of the university's mission of equity and inclusion.
Discussions about LGBTQ rights surged in Asia since 2019 when same sex marriage became legal in Taiwan. Countries such as Japan, South Korea, India, and Thailand have also expressed increasingly positive attitudes towards LGBTQ rights, displaying a more open climate for the LGBTQ community which is reflected in film..
Although LGBTQ is a western concept and relatively modern, homosexual love and appreciation for male beauty were recorded in Chinese and Japanese poetry and literatures centuries ago. For example, in 17th century in Japan, it was not uncommon for an older samurai (warrior) to train a younger boy and make a "brotherhood contract", which was a committed, exclusive, and intimate relationship. The films genres in our match-up will cover the historical and the modern, the fantastic and the mundane.
During Pride Month 2021 the whole world will be celebrating the 1969 Stonewall Uprising and Miami University Libraries will be hosting four Friday movie nights events in which we will screen the four most popular Asian LGBTQ movies, selected through the Instagram Stories Match Up. Miami students, faculties and staff who want to join this celebration are all welcome.
---