Productivity of Technical Services | Reflections from a Luminary Entry 3
Productivity of Technical Services
Analyzing statistics can be fun, because you never know if what you find is going to be the exact opposite of what you expect. Such was the case of the technical services office's productivity statistics, informally dubbed "The Results are Not as Hypothesized: An Analysis of the Miami University Libraries' Technical Services Departmental Performance Pre-, During, and Post- Quarantine."
Initially, we had predicted that iii's Sierra, the integrated library system utilized by academic libraries affiliated with OhioLINK, would reflect increasingly higher firm expenditure, particularly during the COVID-19 quarantine period. Leasing and maintenance costs would sharply rise. The Farmer School of Business or College of Computing and Engineering would pull the most from the library's available funds. Firm expenditure, the amount that an institution expends in a fiscal year without considering incoming funds, would rise.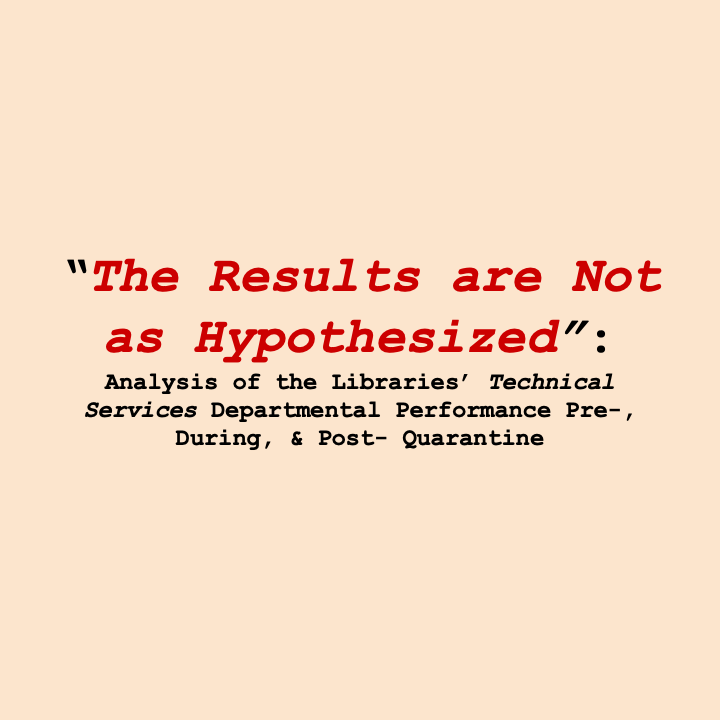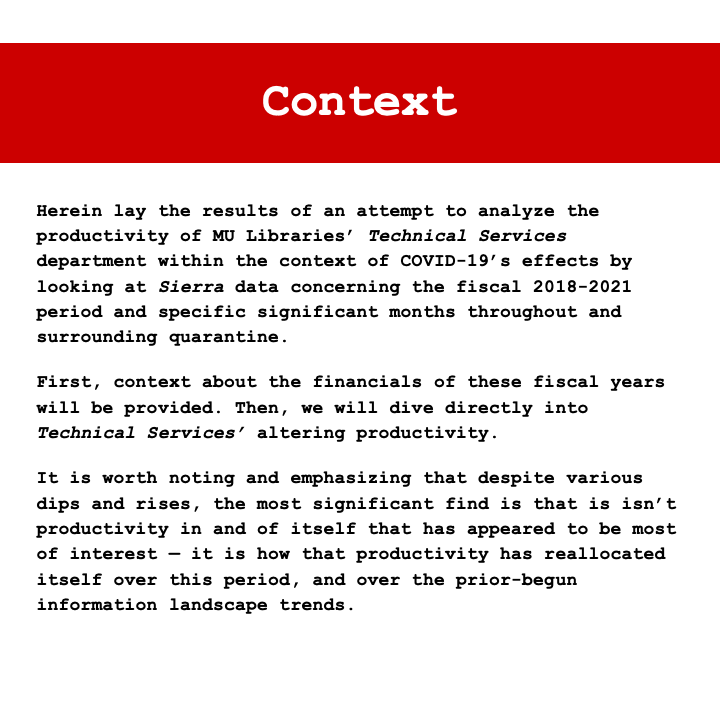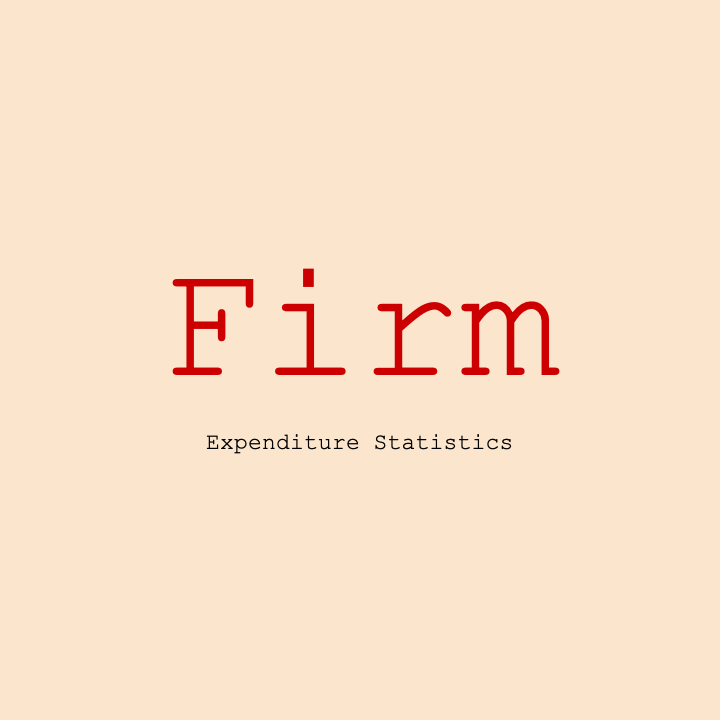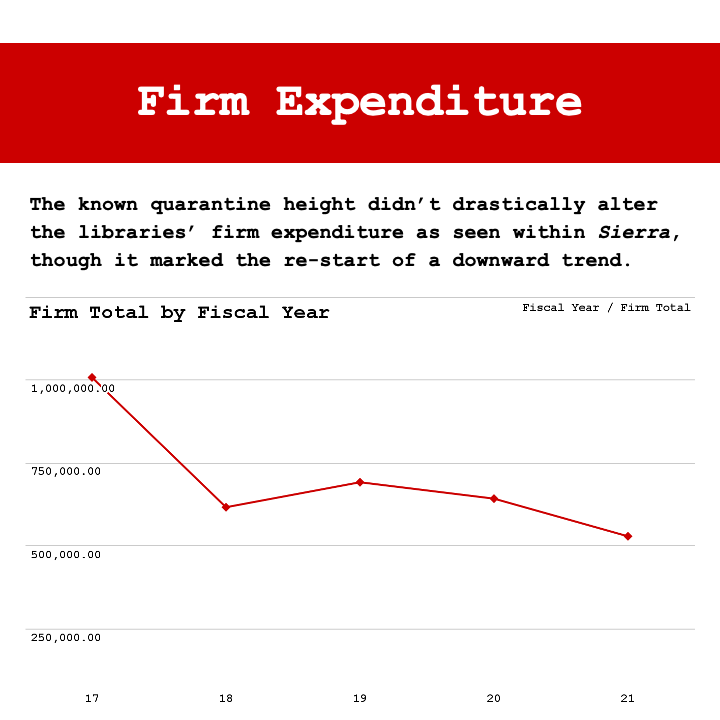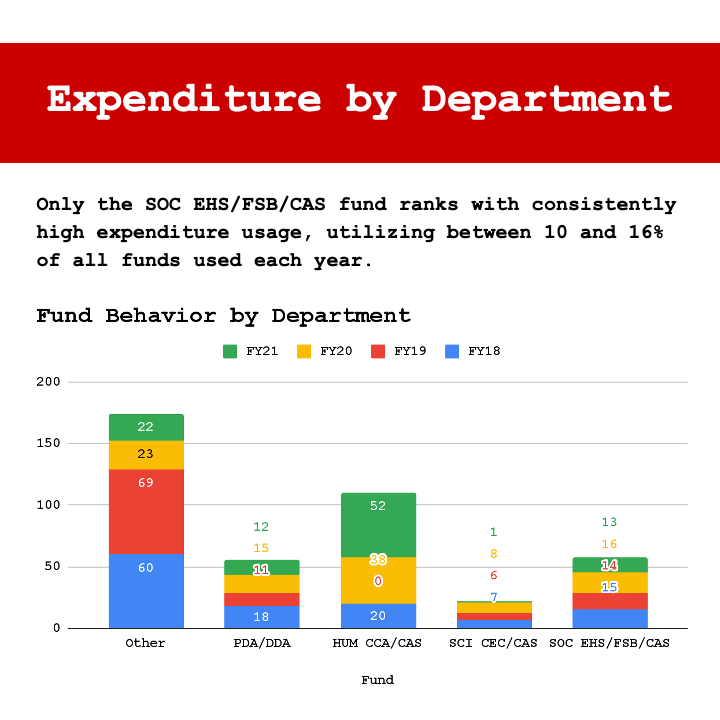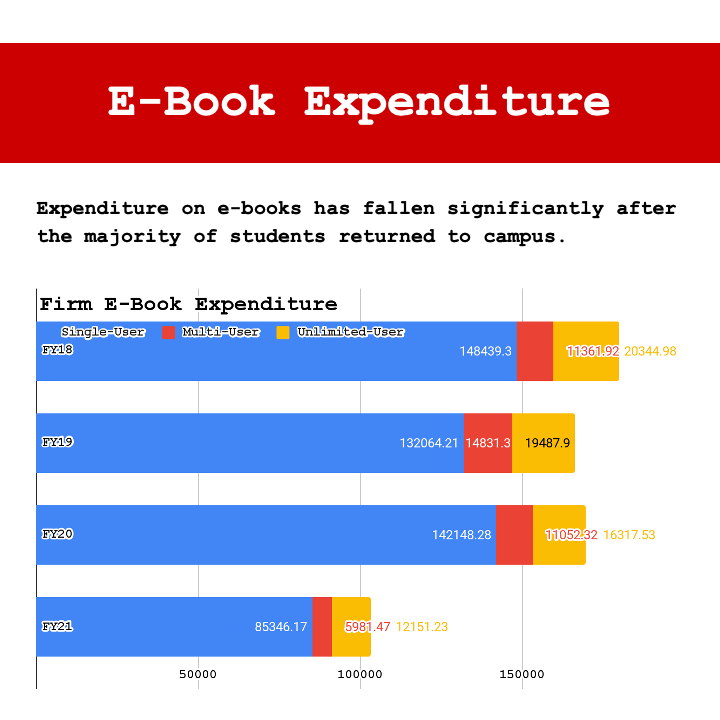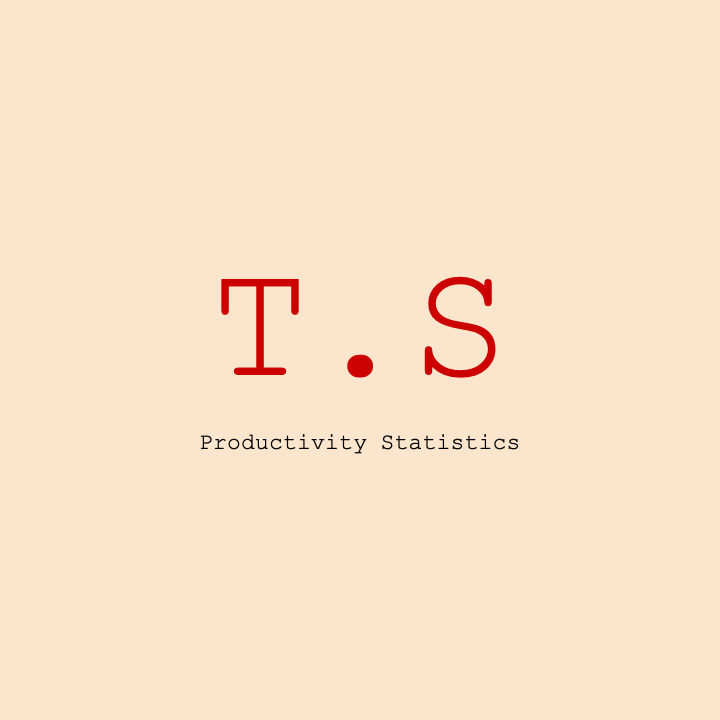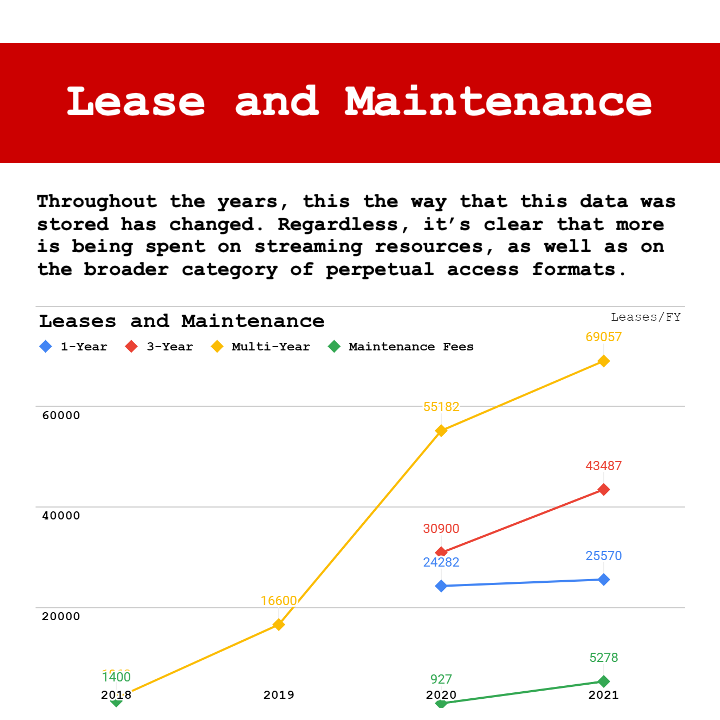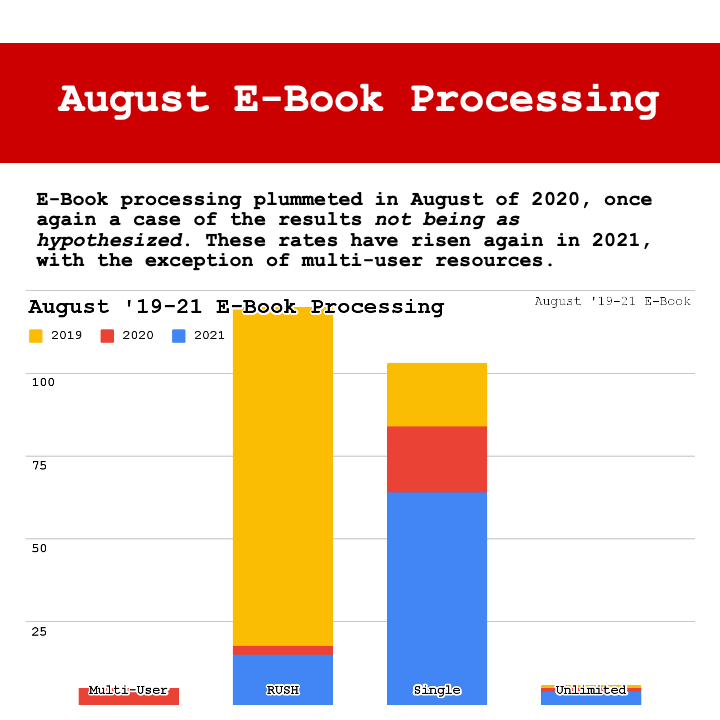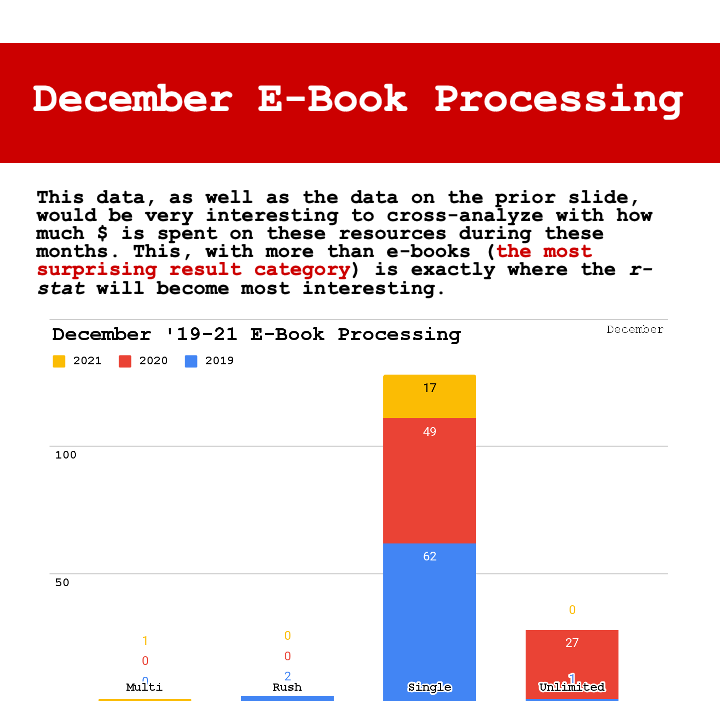 The only statement above not found to be false was the rise in leasing and maintenance costs. The College of Creative Arts and College of Arts and Sciences required almost double the funding of the Farmer School of Business. Total firm expenditure reflected within Sierra had already been on a downward trend, only broken by a slight increase in 2019.
Even after students left campus, firm ebook expenditure in 2020 never rose to the high of 2018, and fell drastically in 2021. It's almost worth wondering if students were tired of looking at their screens after quarantine. I do know that I definitely was and am.
While I would have loved to analyze these statistics more in-depth, I did run into complex delimitation issues during this departmental rotation. For all of my statistics studying during my degree, it's surprising how little time is spent learning that first step of how to clean data. Throughout my time at the Miami University Libraries, I had heard many times about iii's Sierra. It was only when working with Technical Services that I finally understood all that I had been hearing.
Now, there is actually a program that is already in use for some tasks at the Miami University Libraries that I do believe could have majorly helped out with that dilemma, but also has the potential to be of use in the inclusive cataloging project under the direction of Coordinator of Cataloging and Slavic Librarian, Masha Stepanova. The Miami University Libraries should allot time for some of its librarians to delve deeper into learning Terry Reese's MarcEdit.
Thinking further ahead even, if OhioLINK is truly more strongly than ever considering switching away from Sierra, this would be a great solution to other ongoing, time-consuming, ever-unending projects such as fixing outdated codes within the catalogs. It may also be of use to consider a few relational calculus practice sessions within professional development efforts, alongside time spent familiarizing with MarcEdit; familiarity with relational calculus concepts would enable strategic rephrasing of queries for high speed and efficiency in any catalog update-associated projects, while MarcEdit would provide a direct interface for task flows that Sierra handles less conveniently.
Many task flows of these types that are currently a major point of stress, time, and monotonous screen-staring could be automated (with results still validated after for quality assurance, of course), saving Stepanova and other librarians quite a lot of time and energy. As our friends in the business school and specifically software engineering often remind us, increases in time and energy lead to increases in student resources, innovation, and funding.
---