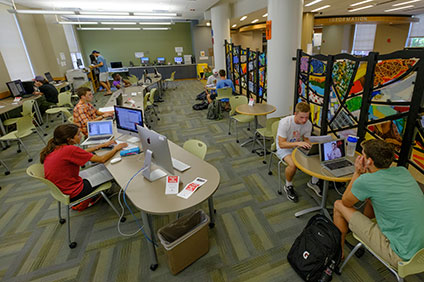 As its flagship library celebrates 50 years, the Miami University Libraries are looking to the future.
Dean and University Librarian Jerome Conley recently announced the hiring of architectural consultant Perkins + Will and strategic consultant brightspot to lead a comprehensive master planning effort that will determine future directions for the University Libraries' services, organizational structure and facilities.
"Before Miami University had a campus, it had the start of a library," Conley said. "The role of the library has necessarily evolved throughout our university's history to anticipate and meet the needs of our academic community, and we welcome the opportunity to explore, along with our campus partners, the role the Miami University Libraries will play in tomorrow's Miami Experience."
While master plans often focus on facilities, the University Libraries are undertaking a comprehensive study that will explore current and potential services, the organizational structure needed to efficiently and effectively deliver those services, and the facilities needed to support and advance the overall vision and user experience.
The objective is a framework document that will guide future decisions about renovations, implementation and funding priorities.
"This is an investment in the future of the Miami University Libraries," Conley said. "In just the 25 years since I began here, we have gone from card catalogs to online databases, from copy machines to 3D printers. To best serve the university community, we need to anticipate what is next. We are energized by the expertise and innovation Perkins + Will and brightspot bring to helping us look outside ourselves and shape that vision."
Perkins + Will, which will focus on the architectural and facilities side, is founded on the belief that design has the power to transform lives and enhance communities. The firm's higher education experience includes Miami's current Pearson and Hughes Hall projects. Perkins + Will has completed university library projects at Wake Forest University, Duke University, Stanford University and UCLA.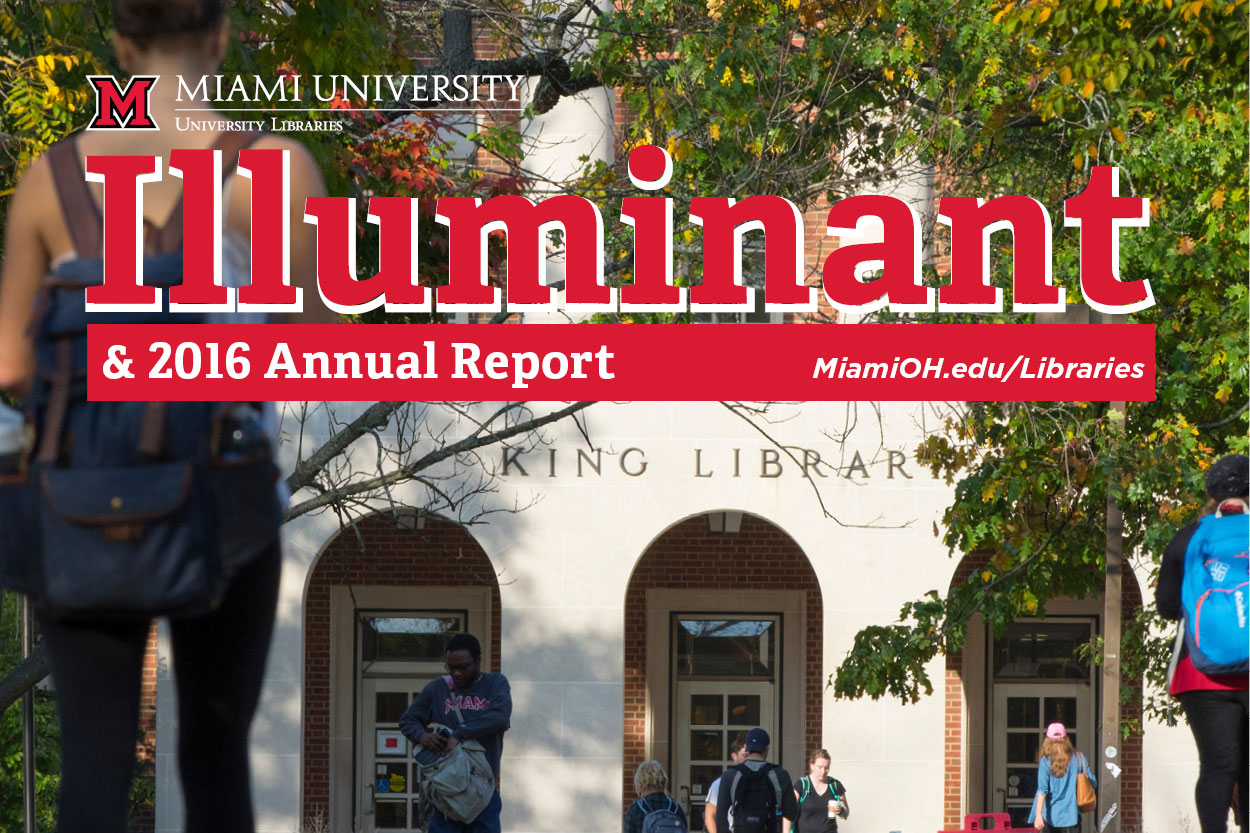 brightspot will explore the Libraries' user experience, services and organization, using strategies that help people better connect to a purpose, to ideas and information, and to each other. The firm has previously partnered with university library systems at North Carolina State University, Emory University, Georgia Tech and Temple University.
The process will engage University Libraries staff and the campus community via interviews and workshops. Work began in January 2017 and will run through June.