Submitted by

kneerna

on Wed, 2019-05-29 16:05

As Miamians descend on Oxford and Miami University for Alumni Weekend, the University Libraries are open and offering "Then and Now" tours of King Library, hosting a Kids' Makerspace and welcoming visitors to Special Collections and University Archives.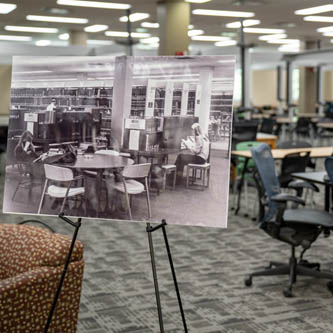 Then and Now Tours
"Then and Now" tours will take visitors through the ever-changing history of the library, highlighting the ways technology, changing patron needs and the evolving role of the library system in the university community have shaped the physical spaces and services of King Library.
Thursday, Friday and Saturday, June 6-8
1 - 5 p.m.
King Library main lobby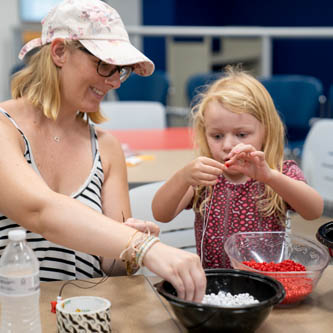 Kids' Makerspace
Both children and adults can get creative with the Kids' Makerspace. We'll guide you through hands-on activities using maker equipment both cutting edge and tried and true. More than ever, the Libraries are enabling entrepreneurial thinking, creative problem solving and hands-on learning by providing tools and guidance for 3D printing and scanning and computer-controlled cutting and routing machines.
Saturday, June 7
1 - 4 p.m.
King Library AIS (room 134)
Special Collections & Archives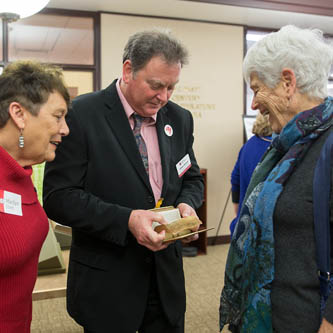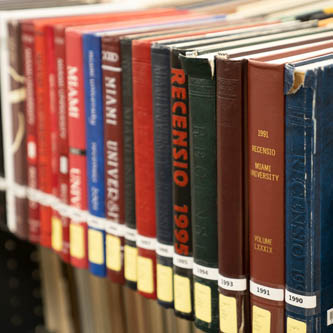 Explore Miami history and other treasures in the Walter E. Havighurst Special Collections and University Archives. Whether it's revisiting your class Recensio yearbook, taking a journey through Miami's Cradle of Coaches collection, or exploring rare books and manuscripts, Special Collections librarians and staff will be on hand to guide you through the centuries.
Thursday, June 6
8 a.m. - 4 p.m.
Friday, June 7
8 a.m. - 4 p.m.
Saturday, June 8
11 a.m. - 5 p.m.
Visit the Libraries
Just looking to revisit your favorite study carrel? King, B.E.S.T., Wertz Art & Architecure, and Amos Music Libraries are open to visitors.
| Library | Thursday, June 6 | Friday, June 7 | Saturday, June 8 | Sunday, June 9 |
| --- | --- | --- | --- | --- |
| King Library | 7:15 a.m. - 9 p.m. | 7:15 a.m. - 5 p.m. | 10 a.m. - 10 p.m. | 1 p.m. - 9 p.m. |
| Amos Music Library | 8 a.m. - 5 p.m. | 8 a.m. - 5 p.m. | Closed | Closed |
| B.E.S.T. Library | 7:30 a.m. - 6 p.m. | 7:30 a.m. - 6 p.m. | Closed | Closed |
| Wertz Art & Architecture Library | 8 a.m. - 5 p.m. | 8 a.m. - 5 p.m. | Closed | Closed |