Submitted by

kneerna

on Wed, 2018-08-01 11:14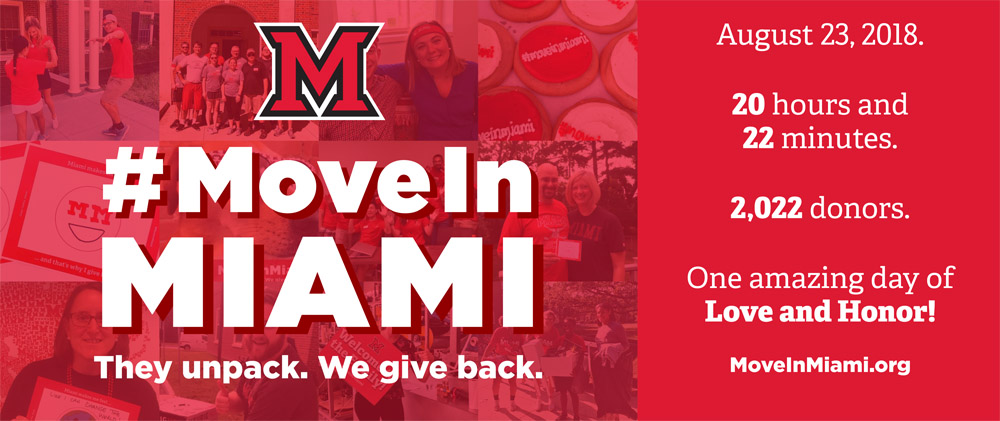 By Vince Frieden, strategic communications coordinator, University Libraries
No, we are not physically moving the University Libraries -- no Book Brigades required.
On Thursday, Aug. 23, the Miami University Libraries join a campus and nationwide effort to MOVE Miami University forward through an exciting and difference-making day-of-giving fundraising campaign.
The overall #MoveInMiami goal is 2,022 donors in honor of the entering first-year class, and the Libraries are aiming to, once again, surpass participation goals for two important funds: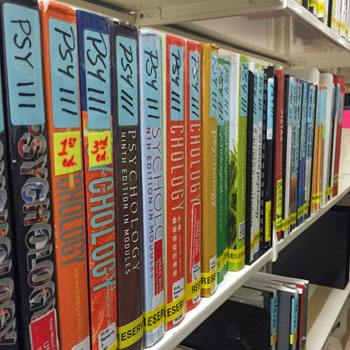 The Libraries Textbook Initiative provides funding for the purchase of textbooks that are made available for students to check out – free of charge – at multiple Libraries' locations. Through the power of #MoveInMiami, which has generated more than $10,000 in funding for the program over the past two years, the Libraries are able to offer access to costly textbooks for many of Miami's most enrolled classes.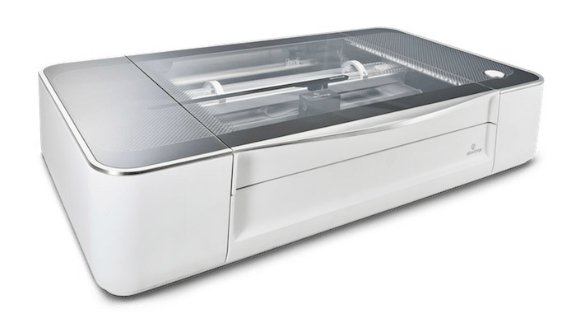 The Libraries Technology Support Fund allows the Libraries to invest in the cutting-edge technologies that inspire student creativity, innovation and entrepreneurial thinking. This year, #MoveInMiami fundraising will go toward the purchase of a laser cutter/engraver that will enhance the Libraries 3D Printing Services and create new possibilities for students and faculty campus-wide.
"While the funds raised through #MoveInMiami are essential to supporting programs that are crucial to our academic community, the greater impact is seen in the participation of our many alumni and friends," Dean and University Librarian Jerome Conley said.
"Our supporters recognize the power of a strong library system to reach across majors and enhance the success of students of all interests and from all backgrounds. #MoveInMiami has been a powerful platform from which to share our story with the entire Miami community."
The University Libraries will be sharing that story leading up to and throughout #MoveInMiami via their Facebook, Twitter and Instagram accounts. For more great reasons to support the Libraries during #MoveInMiami, check out last year's "5 Reasons to Support #MoveInMiami" story.
To learn more about #MoveInMiami and track the campaign's overall success, visit MoveInMiami.org.