Skip to main content
From the Dean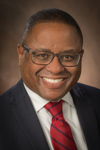 Before it had a campus, Miami University had a library.

Among the first donations to a newly-founded Miami University were hundreds of valuable books, forming the beginning of Miami's library.


They were accepted eagerly: books, especially academic volumes, were hard to come by and didn't come cheap.
That initial collection of books gave the first Miamians the resources they needed to learn, discover, and grow. Any student who entered the library — no matter their family background, field of study, or financial resources — could access this collection of knowledge. The library leveled the playing field.
Our library system may have changed immeasurably over Miami's more than 200-year history, but our fundamental purpose has not.
The resource needs of today look different: our scholars require vast datasets and laser-focused journals, 15th-century manuscripts and subscriptions to online newspapers. Their scholarship demands textbooks, augmented-reality anatomy apps, graphic novels, university records, and engineering reference databases. The tools for scholarship — and to acquire the skills and literacies demanded by a modern world — include collaborative spaces, digitized archives, advanced computer software, virtual reality headsets, and 3D printers. And so we provide them, and we provide them to all.
Now, more than ever, the Libraries are an equalizer.
As the current caretakers of this centuries-old enterprise, the responsibility to ensure the continued strength and relevancy of our university library system rests on our shoulders. The actions we take now — how we define our priorities and shape our services — must strive toward that goal in a way that rings true to our mission and values. This strategic plan will serve as our roadmap.
The story of the Libraries is one written by innovators and visionaries, and by thoughtful caretakers with the wisdom of history. I'm honored to share the pen with you as we write the next chapter.
Our Foundation
Mission
We proactively connect our community with the resources and personalized guidance to empower discovery, creation, and success.
Vision
We will be the catalyst for growth and discovery for every scholar in our community.
Values
You matter; you belong
We purposefully create a human connection with our entire scholarly community.
We:
are approachable and friendly
create inviting and accessible environments
design inclusive systems
show empathy and actively listen
Always wonder; always learn
We passionately and humbly seek knowledge and understanding.
We:
question our own assumptions
listen to understand
empower inquiry and discovery
cultivate an atmosphere of wonder
Find connections; forge partnerships
We reach across boundaries because we recognize the power of working together.
We:
focus on results and embrace the expertise and assistance of others
seek knowledge even if it challenges our biases
mediate among disciplines
create space for others to share their perspectives
Boldly create; fearlessly innovate
We exceed the needs of the present and rise to the challenges of the future.
We:
encourage creative solutions
adapt to new realities
take smart risks and learn from every failure
create new opportunities
Strategic plan for the 20-21 academic year
Goals
Develop talent, resources, and experiences to facilitate an inclusive community.
Initiative:
Implement a comprehensive development program at all levels of the organization with at least 50% employee participation.
Facilitators
Donna Richardson
Rachel Makarowski
Initiative:
Investigate, advocate, and implement flexible work environments and staff structures by July 30, 2021. While our focus will be on doing the research that will establish a foundation for long term change as reflected in our final recommendations, we will also look for opportunities to take action throughout the process.
Facilitators
Jody Perkins
Kim Hoffman
Transform the Libraries' environment and user-centered experience to anticipate evolving modes of learning and the actual resource needs of our community.
Initiative:
Ensure cohesive experience between virtual and physical spaces by expanding and marketing virtual spaces and services to increase user touchpoints by 15%.
Sponsors
Elias Tzoc
Stan Brown
Facilitators
Ken Irwin
Alia Levar Wegner
Initiative:
Create infrastructure in order to communicate our values and cultivate community by (1) assessing and analyzing user needs, (2) solidifying a brand for the libraries, and (3) creating a brand ambassador program.
Facilitators
Nick Kneer
Nate Floyd
Forge meaningful partnerships that foster affordability, ensure relevancy, and cultivate life-long connections.
Initiative:
Analyze and cultivate values-driven partnerships to support services by pursuing grants, donor funding, and investing in relationship building.
Facilitators
Carla Myers
Katie Gibson